Tired of attracting "gimme" readers?
Read on to learn how you can thrive
as a profitable newsletter publisher...
Attract FANTASTIC clients, so you can stop being drained by needy clients who are never satisfied.
STOP wasting time on unproductive marketing, so you can spend your time on marketing that's super productive and get your life back.
Build a sustainable business, so you can stop worrying about "profit droughts."
Create a stronger brand, so you can look more professional and attract higher-paying clients.
You Deserve an Effective, Foolproof Marketing Strategy
Does it ever seem like you're feeling your way along through a dark tunnel to find precisely what will work when it comes to marketing?
There you are, your hands guiding you up and down dark catacombs. Some of the tunnels lead to great riches, but most of them are just another dead end.
Some days you feel so lost, you'd give practically anything for a map.
Don't dig up your prospects and start anew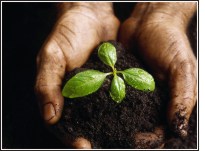 Many years ago, when you were in the first grade, perhaps you got to partake in a fantastic science experiment with a sunflower seed.
You were given a Styrofoam cup, lots of soil, and that seed, along with instructions on how to plant your seed. Faithfully, you watered your cup each day, waiting.
And it seemed like forever before something happened!
You were tempted to dig the seed out to see if anything was happening, but your teacher warned against it. She promised you'd see signs of growth very soon.
And, finally, one day, your plant poked up from the soil. And you had proof.
Like the first grader you once were, you need someone to take you by the hand and show you, step-by-step how to care for your tiny sunflower-plant-prospects.
You need to know when to water them, and how much to water them. You need reassurance that the list isn't broken. You need to know that the germination process is natural.
A newsletter is the perfect "water"
You can grow a beautiful garden of customers (okay, so the metaphor might just have served its purpose :-)) when you choose just the right frequency and amount of water to give your prospects.
And a newsletter is perfect for this--it keeps you in touch with them as they germinate below the surface AND it doesn't require you to sit at your desk for ten hours a day making follow up calls.
Whether you've been thinking of starting a newsletter, or you already have one, you probably have a lot of questions. Questions like:
How do I get more people to subscribe?
What did I do wrong--they're all unsubscribing!
Am I using the right colors to attract them?
Is my content right--does it do a good job of giving them information?
How can I get more of them to become customers?
Why won't they respond to my questions?
Is this normal?
Do I really have to write another top ten article?
Wouldn't it be nice to know for certain?
Would it be worth your time to uncover the answers to all your questions and:
Create a clear vision for your newsletter. You can know precisely what you want from your newsletter and how to make it happen.
Learn to design a newsletter that looks amazing. You'll learn the exact role of each newsletter element and how to make them work together for a great-looking newsletter you'll love to share.
Create a complete conversion system. You'll learn the five key steps you must take each individual through and how to take them through those steps so they'll love every minute.
Learn how to become invincible. You'll see firsthand why it's crucial to trust your instincts. By the end of the program, your newsletter won't be a cookie-cutter copy of someone else's. Rather you'll have a comprehensive approach to YOUR newsletter that works.
Entice more subscribers. You'll make more sales. You'll keep more customers. You'll thrill more readers. In short, your newsletter will bring you more in every way.
What would you like to learn first?
I'm a really curious person. I ask a lot of questions and *love* collecting information.
But even with all my information-gathering tendencies, I know one thing for sure: too much information is completely overwhelming.
Instead of telling you thousands of interesting, but not-so-useful details, I think you'd rather we focused on the really important stuff--the meaty details that will really make a difference for you and your readers.
For instance, would it be meaningful for you to learn:
Which behavior that always got you in trouble on the playground is a MUST for your newsletter. Your parents, your teachers, even your friends were ALL wrong.
Why everyone who tells you to sell benefits is wrong. And what you'll be selling instead.
What one section EVERY newsletter has to have.
How journalists never run out of ideas.
Why your newsletter's not making sales (there's only one reason for this). And how to fix it immediately.
What is the secret to getting more--more subscribers, more profits, more enjoyment from the process.
How to get hundreds of subscribers in just a few hours. (This isn't some buy-subscribers program. You'll wind up with highly-targeted, ready-to-buy subscribers when you follow this formula.)
Why your subscribe form might really tell readers NOT to subscribe.
How to develop your own "secret weapon" for your newsletter--and why it's crucial that you do.
What are the nine "tiny" tweaks most newsletters need, and how to make them.
How to cut the time you spend on your newsletter in half while doubling your results.
What is the biggest fallacy in online marketing--and why it can kill your reputation.
Why submitting your newsletter articles is a waste of time, unless you take this first step BEFORE you get started.
Think about it--knowing the answers to just a few of these questions could transform the way you relate to your readers. And, even better, it could revolutionize the way THEY relate to YOU.
An easy, step-by-step process answers all your questions
What if there were a program that would pick you up right where you are at this moment (whether you're a long-time newsletter or ezine publisher or completely new to the idea) and take you by the hand through the complete process.
Perhaps you need help getting your newsletter delivered (Spam filters are becoming a HUGE problem for many publishers). Or maybe you need help connecting with your readers--they just don't seem to "get" who you are and how you can help them.
Could it be that you are feeling flat out confused and overwhelmed--you know people are making "big" money with their newsletter lists but are drawing a blank as to how that could be you.
Are you feeling inadequate and unsure of where to begin?
If you know you're a talented small business owner, dedicated to serving your clients and customers, keep reading, you've found a program that will transform the way you think about your prospects, your newsletter, and ultimately, your business.
A unique kind of membership program
The Newsletter Spa is a membership site of sorts. But, unlike many other membership sites out there, the Newsletter Spa only offers a Lifetime membership--so you invest just once and reap rewards for years to come.
The resources at the Newsletter Spa are constantly being added to so your membership continues to grow in value. Each new resource added is designed to enrich your experience. You won't find any fluff behind these members-only doors.
A program you'll learn from--and have FUN in the process
You know your newsletter could be great. You know you can provide a newsletter readers will love. You're a master at your business--providing top quality customer service, responsive support, and magical customer experiences.
Now you need the tools to master your newsletter. So that every issue you send is a reflection of just how great you are. So that readers will grow to trust you. So that readers will quickly see that *not* working with you would be a disaster.
Your newsletter will:
Make you more popular than a rainmaker in a seven-year drought.
Be shared with more people than a hand-me-down in a family of eleven.
Delight readers more than the first snowfall delights a five-year-old.
Make each and every reader more a part of your life than your own family.
Blanket you with money faster than a tree sheds its leaves when you're raking the lawn.
Inspire more silly metaphors than... ;-). Well, I think you get the idea.
Learn to ENJOY writing your newsletter again--perhaps even by playing with language (your English teacher would be sooo proud!).
Are you right for the Newsletter Spa?
I have a HUGE (and a wee bit terrifying) goal of the Newsletter Spa teaching 10,000 small business owners how to make a combined $2.5 million dollars with their newsletters in the next five years.
And that's not a goal I've made lightly.
Because this is such a big goal, it's important that only people who are 100% ready for the Newsletter Spa be accepted. And that means a very strict application process--and, unfortunately, some people won't be invited to join.
That's why it's important that you read this list carefully and ask yourself--right now, in this present moment, are you:
Objective. Because you're doing the work on your own, you'll need to take a look at your newsletter with fresh eyes. You won't have me holding your hand and telling you what specifically needs changing in your newsletter. So you'll need to be objective enough to apply what you learn.
Dedicated to your readers. You have to put your readers first. Above your profits. Above your newsletter obstacles. If you can't say you're 100% committed to bringing your readers the best newsletters possible, this program isn't for you.
Motivated and ready to get started. This is a self-paced program. You'll be deciding how much work to do, and when to do it. And that means you'll need to provide your own motivation.
Willing to try new things. And to try the old things in new ways. Read each lesson with an open mind. Sure, some of this stuff you'll have heard before. And some of it will be new and scary. But it all WORKS. It's all been tested. Proven. So come to the banquet with an open mind. You're sure to leave stuffed :-).
Ready to create a HUGE vision for yourself, your business, your newsletter, and your readers. Not sure what that vision is? That's fine. You'll work on it throughout the program. But you can't see your newsletter (or your readers) as just a means to an end. You have to be willing to want big things. For yourself, and for others.
Ready to work hard. Look, I'm not going to lie to you and say how easy this program is and that it'll be an absolute breeze. You know as well as I do that if you want results, you've got to work for them. But, imagine knowing that every ounce of sweat you put in will have a payoff--because you're using a time-tested and proven system and not flying by the seat of your pants.
What's included in your Lifetime Membership?
If you're accepted, your membership will include:
A systemic, step-by-step strategy for creating a successful, thriving newsletter.
Specific, apply-it-now strategies for growing your list, writing articles, engaging readers, and more through a growing collection of special reports.
Easy-to-use worksheets to help you keep track of what you need to know. (What's your newsletter's ROI? How many subscribers do you need to add to reach your sales goals?)
HTML newsletter templates--take your pick from a library of 27 professionally-designed templates.
Regularly-updated blog with quick lessons and strategies you can apply RIGHT NOW.
A members-only forum where you can ask questions and see how like-minded small business owners handle their newsletters.
Email access to me for one-on-one consulting. Non-members pay $500/hour for my consulting time. You can have it for free.
Access to all previously recorded teleclasses.
Free ecards to send to your readers for special events and holidays.
My complete Get Subscribers Fast program with audio, notes, and more that will have you adding hundreds of ideal subscribers in no time.
Pricing
You're beginning to see the tremendous value this program will have for you. By applying just SOME of what you learn, you could easily make thousands of dollars from your newsletter during your membership.
Over the next five years, I intend to teach 10,000 business owners how to make money from their newsletters. To reach those kinds of numbers, I've made your investment as small as possible to ensure you can easily see how profitable your membership will be.
In fact, I intend to teach those 10,000 members how to make an average of $25,000 from their newsletters alone.
At this time, a Lifetime Membership to the Newsletter Spa, with ever-growing resources, one-on-one help from me, and free, professionally designed templates, is a very affordable one-time investment of $597.
Find out if you're eligible for a Lifetime Membership for just $597 by applying to join us now.

Is the Program Guaranteed?
Nope.
Bet you think I'm crazy, huh? Or, worse, that I'm just out to get your money and run (unfortunately, the promise of a money-back guarantee on some websites is *no* guarantee at all, as I'm sure you've experienced).
Here's the deal. (Never fear, there's always logic behind my crazy decisions.)
Money-back guarantees are a dime a dozen. And they're a great way out for people offering business programs. After all, if you're not happy, they refund your money and, they figure, neither of you is any worse for the experience.
But you are worse for the experience. You're out the time you invested in trying to make their program work. And that's simply unacceptable to me.
Now, I can't give you back your time. And I won't give you back your money ;-).
So, instead of offering a guarantee, here's what you get:
This program is the very best program I can create at this time. And it's constantly being improved.

When you work with me, you'll get 100% of my focus, know-how, and insight.

I've created this program to give you the level of support I'd expect if it were my own money, my own newsletter. And you will get results.
Isn't that better than the dime-a-dozen guarantees that make you wonder about the quality of the program in the first place?

Can you be a part of my BIG, HUGE goal?
I've been completely honest with you so far, and so, though the rest of this sounds a bit like a sales pitch :-), rest assured, it's 100% the truth.
In some circles, I'm considered something of a newsletter expert. And I've spent hundreds of hours putting together this membership site for one reason, and one reason only:
To teach 10,000 business owners how to make a combined $2.5 million from their newsletters.
Sure, it's not an astronomical figure. But, if I promised you I could teach you how to make $10 million dollars in the next five years, would you believe me?
That's why I picked a number that'll make a difference in the lives of most people. For most of us, an extra $5,000 a year would be like getting a reasonable-sized raise. It's a do-able figure. We can conceptualize it.
Pie in the sky numbers are fun to dream about, but a heck of a lot harder to pursue, in my experience.
So, sure, it's not "jet money" (enough to buy your own private jet), but it would make a great savings for a family vacation, or a start on a college education savings account. Heck, it'd even make monthly car payments, depending on what you drive ;-).
If you're looking for a program that'll get you jet money, please do look elsewhere. Sure, it's possible. But, I'm really not interested in working with anyone so bottom-line focused that they're in danger of losing sight of what really matters--service, love, laughter, joy (yeah, all that good stuff).
But, if you're an honest, hardworking small business owner looking to learn how to better support your customers and family, I look forward to reviewing your application.
Wishing you wisdom and abundance,


Jessica Albon
P.S. Don't want to scroll back up for the application link? I don't blame you :-). Here's the link to apply for a Newsletter Spa membership.

P.P.S. If you've read this far, and are still hesitating, perhaps the program isn't right for you at this time. If you're not ready to commit, the timing may be off. The program will still be here when you're ready.
Of course, if you've just read this far because you're very thorough, then you might just be PERFECT for the program :-).
Please note: The $2.5 million combined income for 10,000 small business owners is my goal for YOU, but is in no way guaranteed. No matter how much value may lie in what I teach, it's up to you to apply it. Therefore, your results may vary.